Max Access offers the best caulking services Melbourne has to offer.
We specialise in Rope Access Caulking and can cater to hard to access areas, high rise buildings, apartments, business and a diverse range of other sites. We also provide Rope Access Cladding options for facades with materials that are inline with the guidelines of the National Construction Code.
Caulk is one of the most effective building materials. At Max Access, we provide the best type of caulking to prevent any water leakage or damage. Our highly experienced team can undertake a number of caulking jobs including.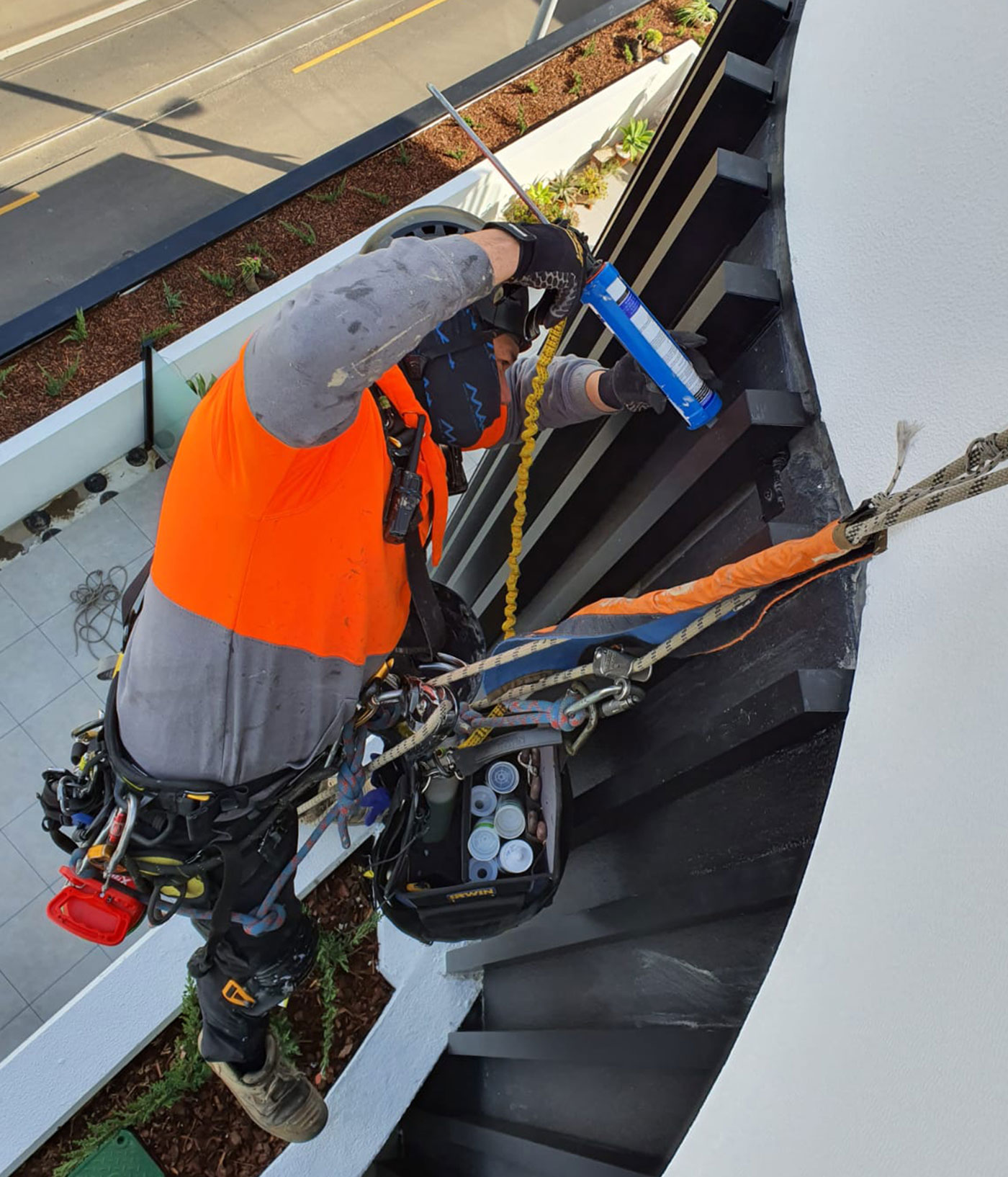 We recommend caulking your building at least once a year to fix any gaps or cracks. If your property isn't sealed correctly water leaks will damage the structure of the building. See our reasons below as to why you should hire our services for your property.
Prevent damages – Caulking will prevent any damages to furniture, equipment, computers or documents that may be difficult to replace. A routine check will save you money by preventing this so you don't have to spend money on replacing the damaged items. If caulking requirements are neglected the problem areas can also cause health concerns due to air quality and mold growth.
Enhance the value of your building – Ensure your building maintains its value and investment. With the assistance of caulking, your property will keep its structural integrity for longer.
Maintain the cosmetic look – Caulking is the best looking solution to your problems. It compliments the surface surroundings and provides a smooth professional finish. If you have the property repainted organise for caulking to be completed first. This will provide a smoother surface creating a better result.
Our professional team of experts are here to assist you with all your caulking needs. Contact us today for a free quote