Rope Access Welding Services in Melbourne
Max Access is Melbourne's leading provider of rope access welding services. We specialise in welding solutions for high-rise buildings, apartments, and various other hard-to-reach locations. We handle a broad spectrum of jobs with materials that strictly adhere to the guidelines of the National Construction Code.
Welding is a critical component in construction and maintenance. At Max Access, we ensure the highest quality of welding and workmanship to maintain the structural integrity and durability of your building project.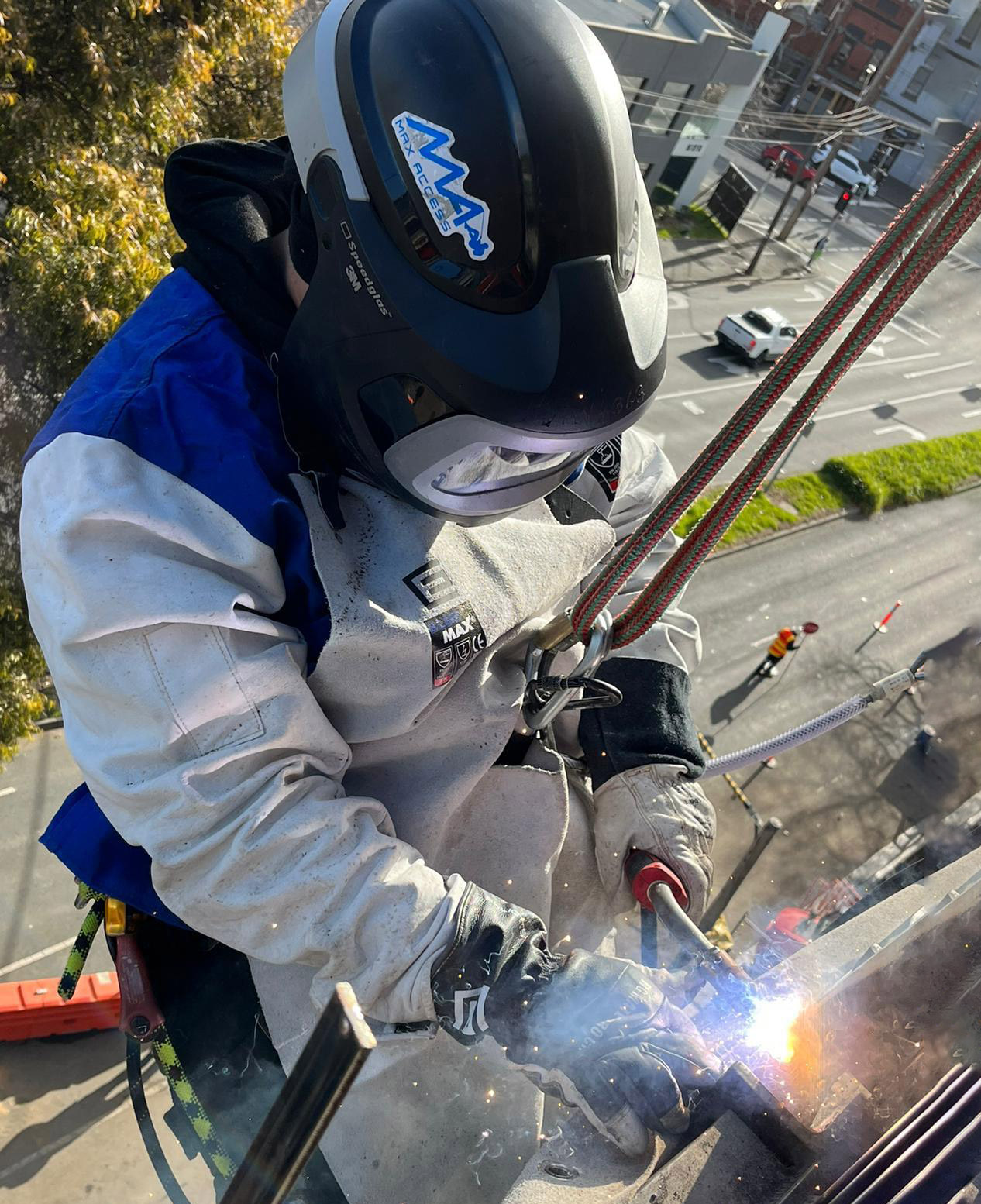 Our professional rope access welding services are efficient and cost-effective.
Our expert rope access technicians carry out welding tasks without causing any damage or mess. Our qualified team will not only save you time and money in the long term but will also ensure that your building remains structurally and aesthetically sound for years to come.
Give us a call or send through an enquiry to discuss your next high-access welding project.