Rope Access Glazing, Repairs, and Window Replacement in Melbourne
Max Access is Melbourne's premier service provider for rope access glazing, repairs, maintenance and window replacement.
Catering to highrise residential, industrial, and commercial sectors, we specialise in high-rise glazing solutions, window maintenance, and window frame restoration. All of our services and materials strictly adhere to the guidelines set by the National Construction Code.
Glazing, glass repairs and window maintenance are essential components for maintaining the aesthetic and functional qualities of any structure. At Max Access, we prioritise the highest standards of workmanship, ensuring the longevity and pristine appearance of your building or building project.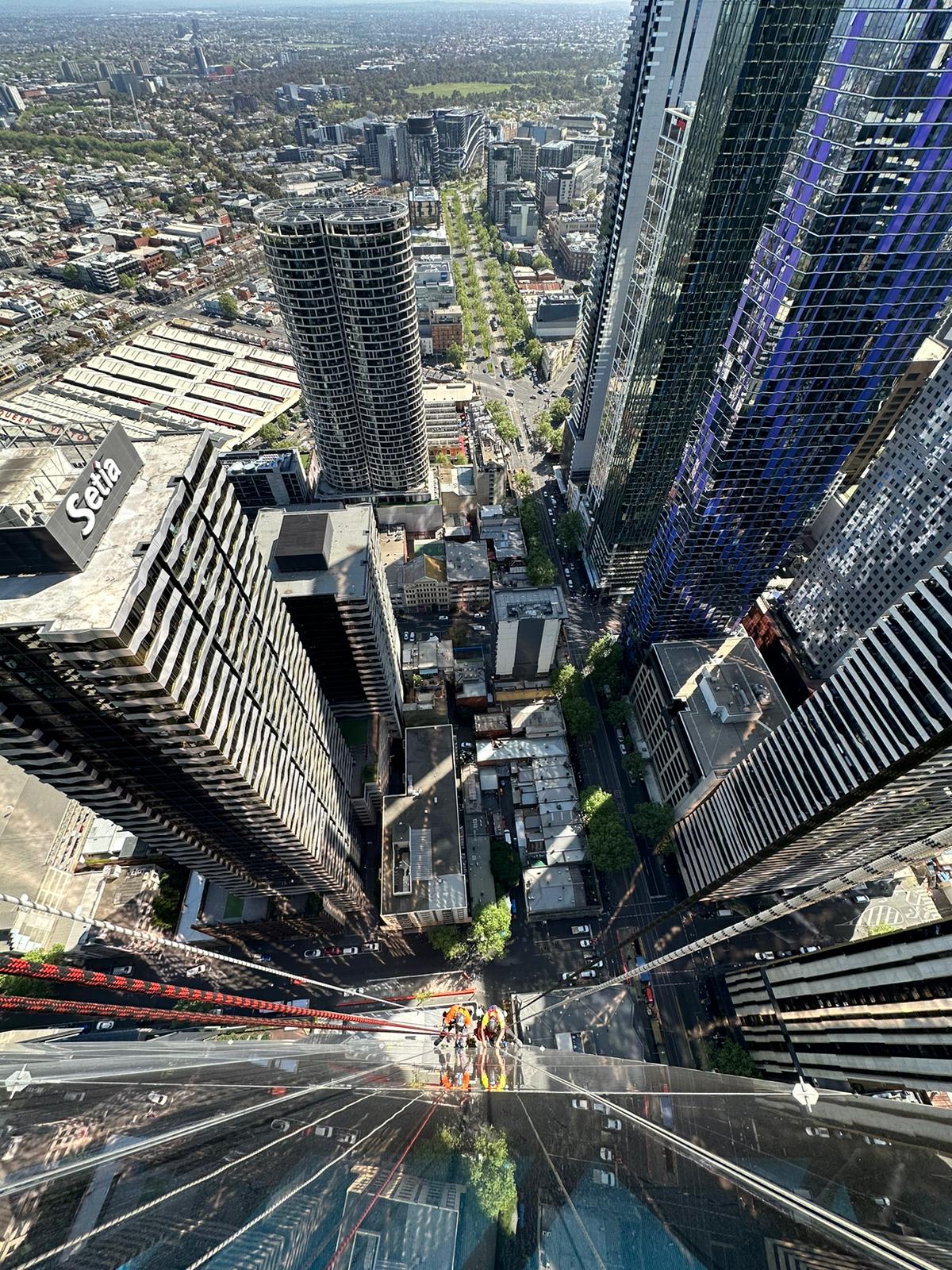 Rope Access Glazing
Glazing, especially in high-rise structures, can pose significant challenges. Rope access glazing offers a modern and cost-effective solution, combining safety, flexibility, efficiency, and unparalleled workmanship. Unlike traditional methods, rope access glazing allows our technicians to reach even the most challenging, hard to access areas without extensive scaffolding or heavy equipment. This not only ensures a faster turnaround but also significantly reduces disruption and potential damage to your property. Choosing Max Access for your glazing needs is choosing industry-leading expertise.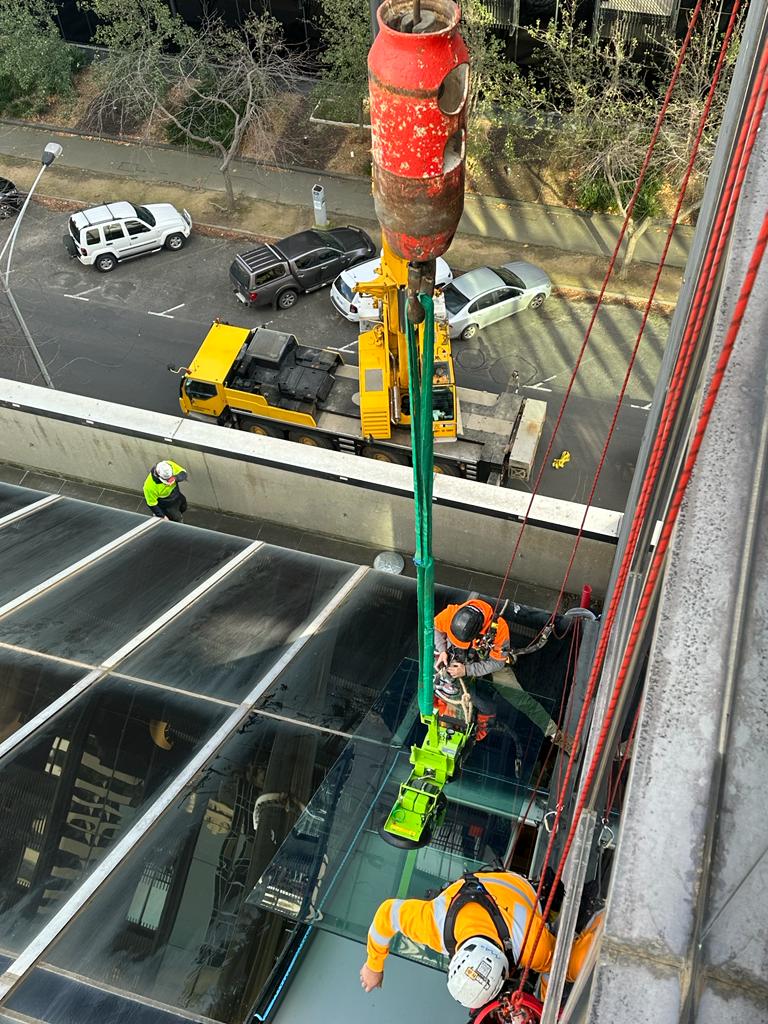 Rope Access Glass & Window Repairs & Maintenance
Windows, over time, can sustain damage from environmental factors or general "wear and tear". Our rope access repair window and glass repair and maintenance services cover a comprehensive range of damages, from minor cracks to significant structural issues. We understand the critical nature of timely maintenance and repairs. Unattended window damages can escalate, leading to increased costs and potential safety hazards. Our rope access technicians and tradesmen are qualified and experienced in addressing these issues promptly, ensuring the longevity and safety of your windows.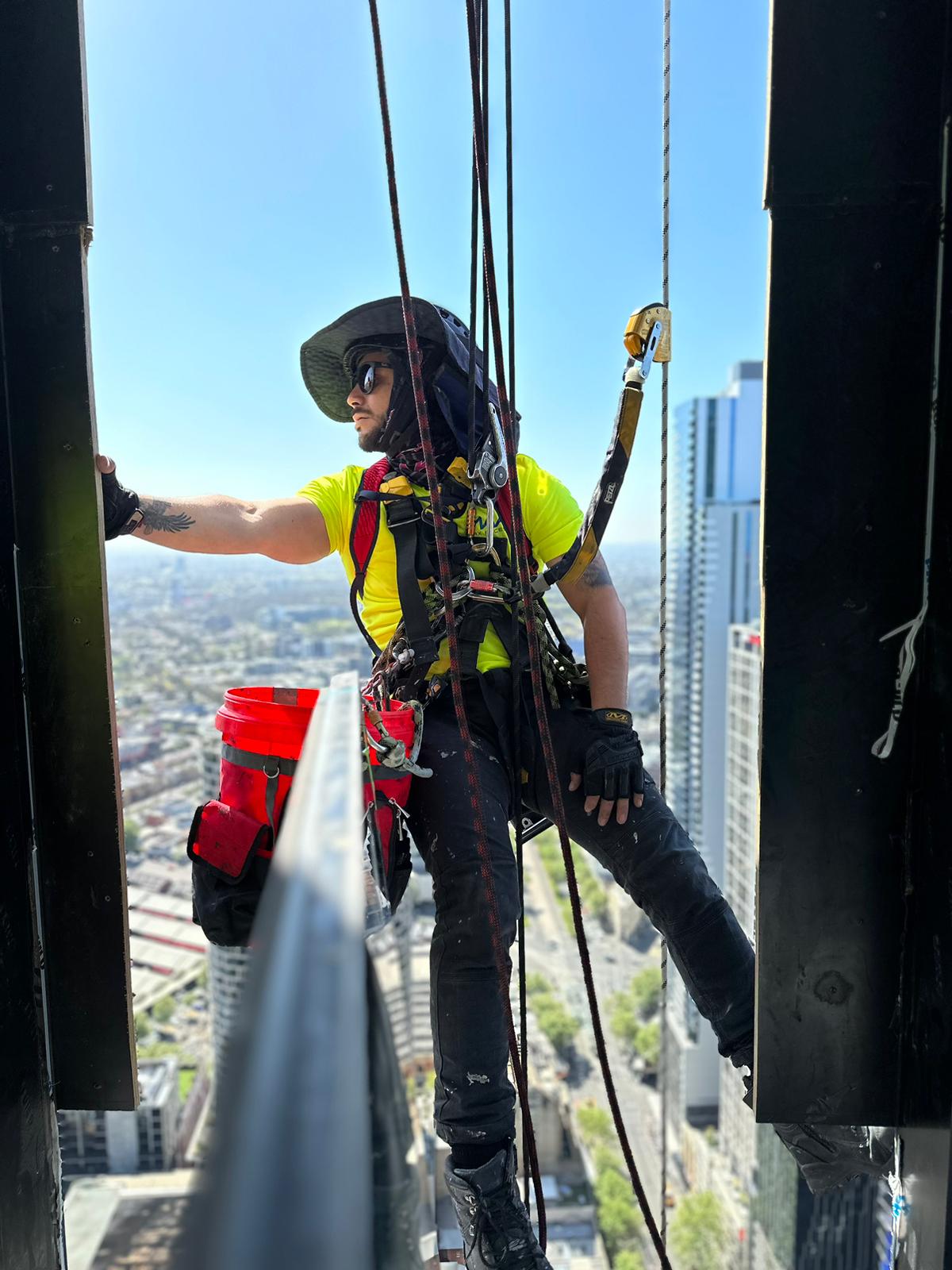 Rope Access Window Replacement
There are a number of reasons you might consider highrise window replacement including enhanced energy efficiency, reduced noise pollution and improved security. Aesthetic upgrades or compliance and safety issues from previous installations might also be motivating factors. Traditional window replacement, especially in high access areas, can be time-consuming and cumbersome. However, our rope access method simplifies this process immensely. By eliminating the need for bulky equipment or extensive scaffolding, we can execute window replacements safely, efficiently, with more flexibility, and with minimal disruption. This approach also makes the process more affordable and ensures the integrity and appearance of your building remains undisturbed.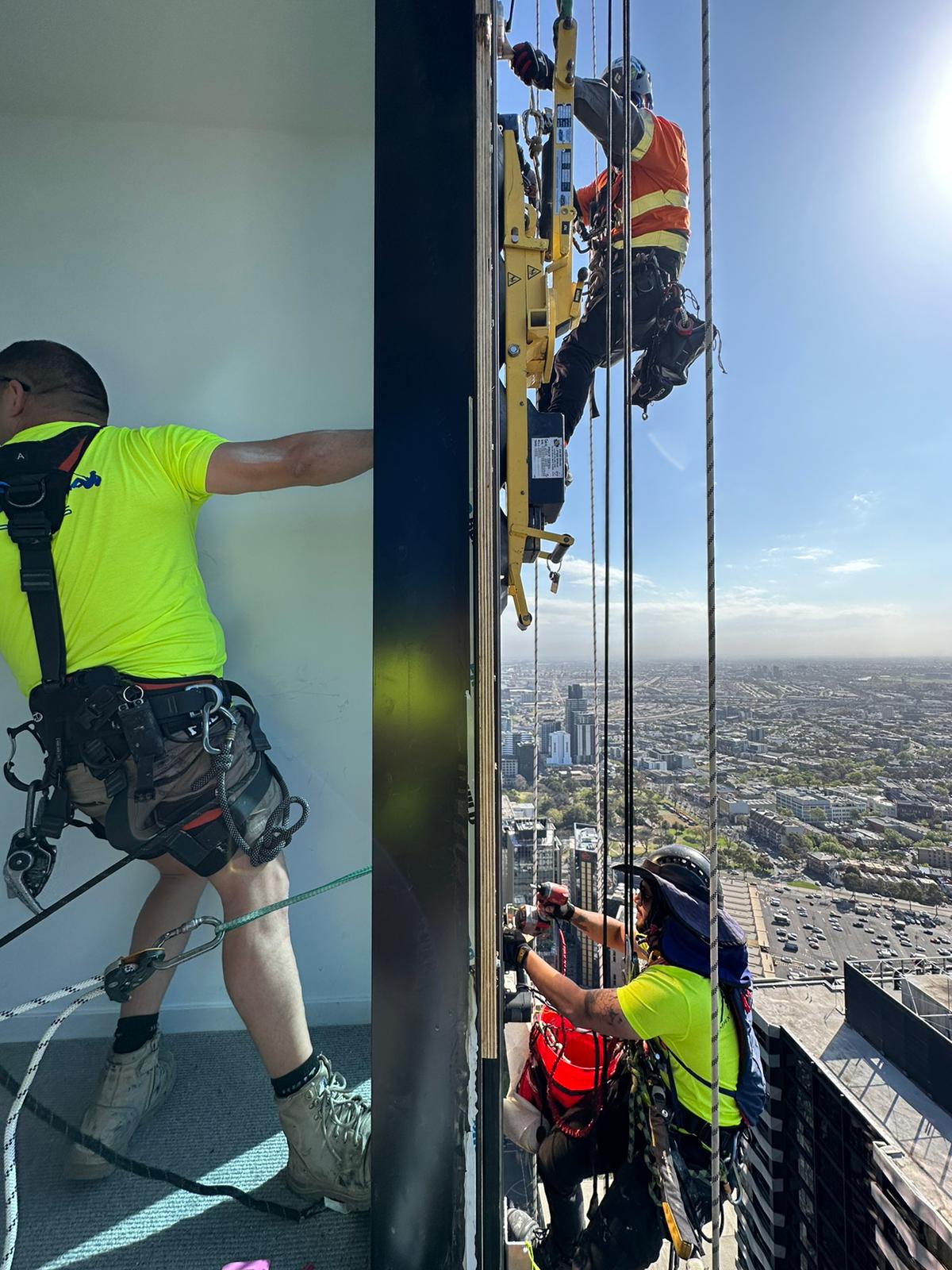 For all your glazing, repairs, and window replacement needs in Melbourne and regional Victoria, choose Max Access. Our highly trained, experienced, and certified team guarantees premium services and results. Experience the Max Access difference and GET A QUOTE today.